Jeremy Marlin Gurr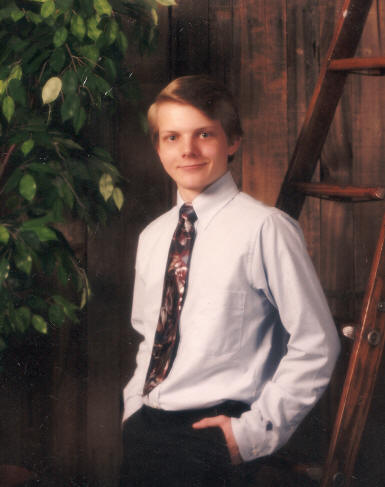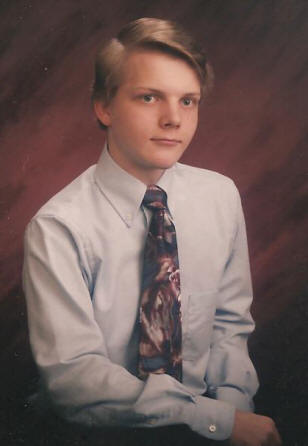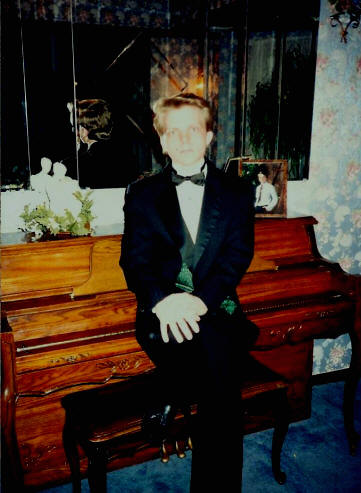 Prom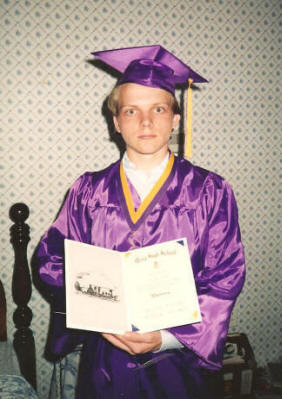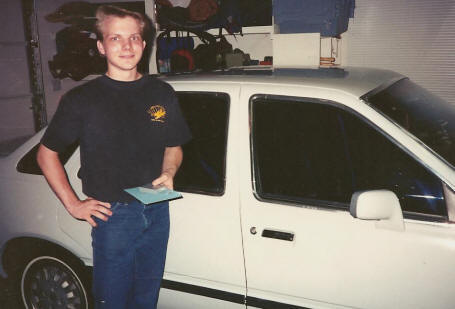 High school graduation...a car!!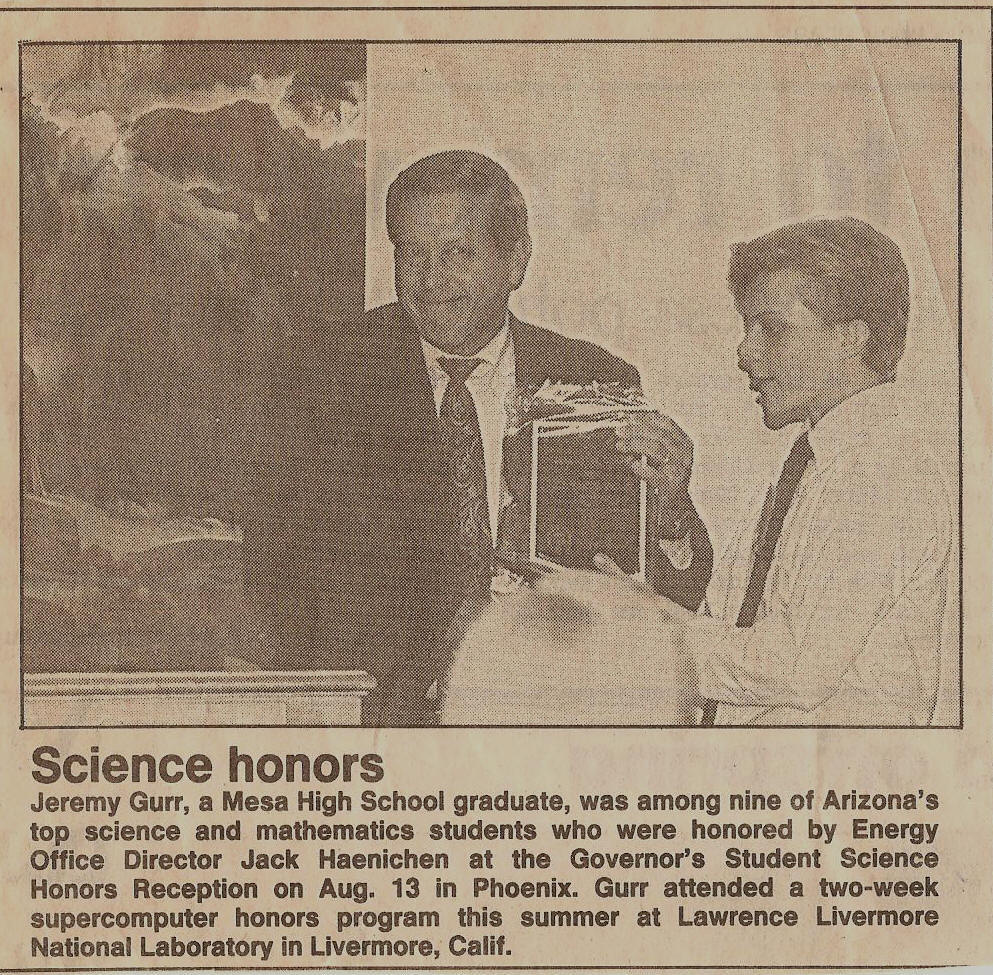 awards...
!!!!!!!!!!!!!!!!!!!!!!!!!!!!!!!!!!!!!!
Missionary work...
Jeremy served in the Canada/Winnipeg Mission.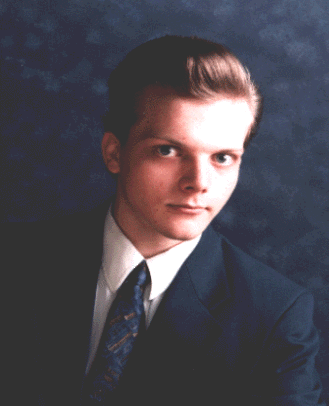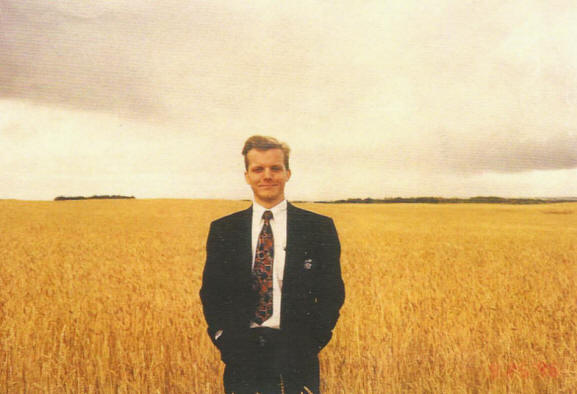 The field is white...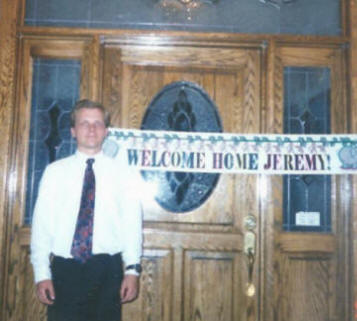 ************************************
Jeremy growing up...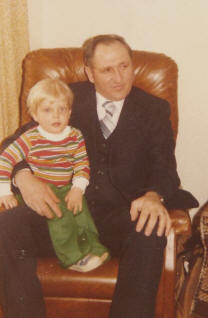 Jeremy & Grandaddy Gregory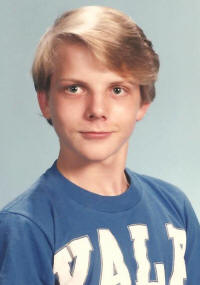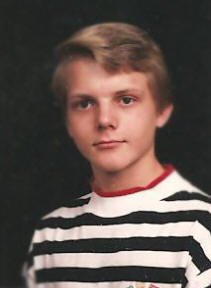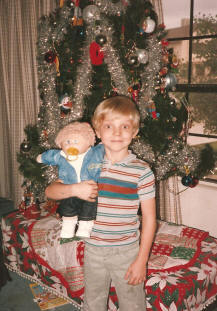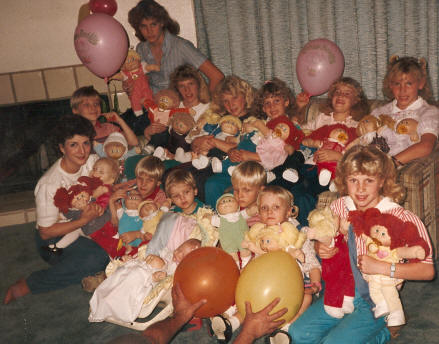 Jeremy was part of the "Cabbage-Patch craze" when moms would camp out over night to be first in line to purchase extremely limited shipments of these cute dolls. All the aunts were "cabbage-patch crazy" and we even had a Cabbage Patch party where all the cousins came (boys and girls) and brought their dolls. Rare dolls with pacifiers or a front tooth went for very high prices. One person even advertised in the newspaper..."Cabbage Patch doll-only $80,000-comes with 3 bdrm home!" Jason, Joshua and Justin in this party photo have one of the extremely valuable "preemie" Cabbage Patch dolls and Jeremy has one with a binky.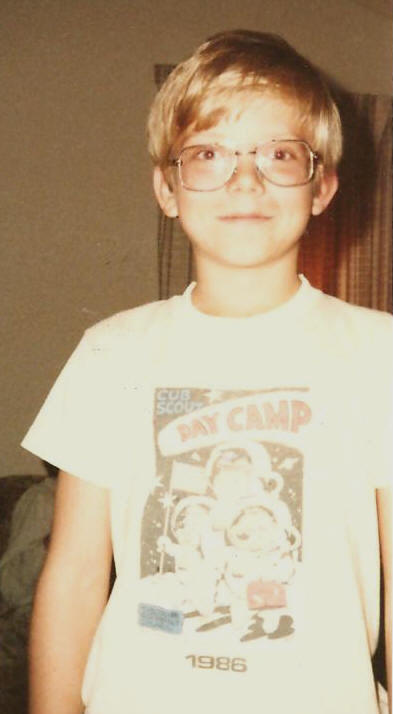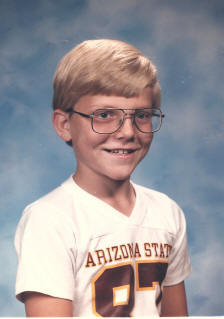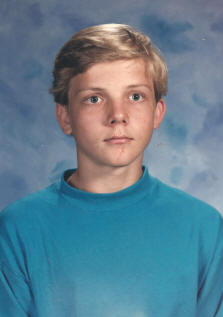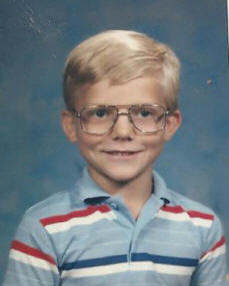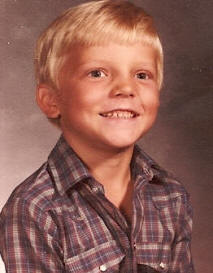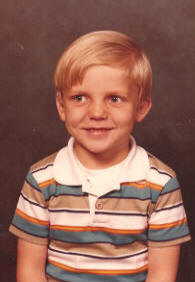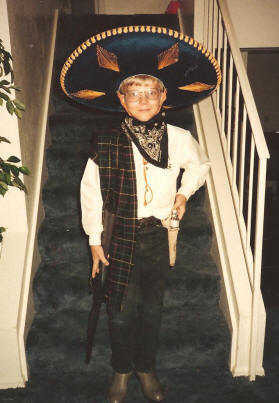 Halloween-a gaucho...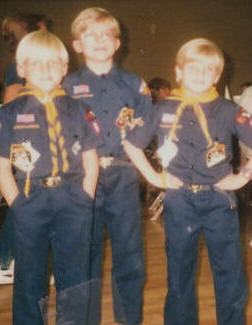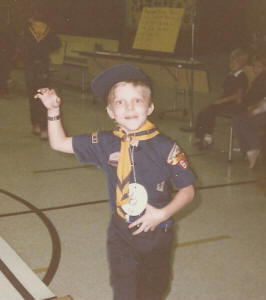 Cubscouts Joshua, Jeremy & Jason-cute brothers.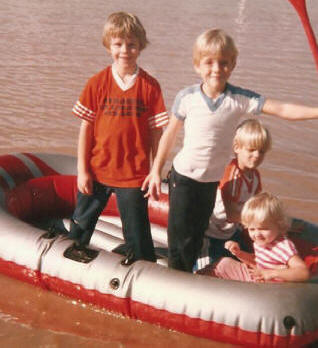 In the raft are: neighbor, Jeremy, Jason & Jeanie.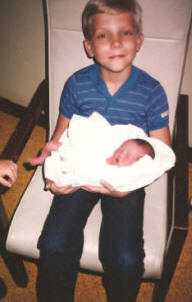 Jeremy & new baby sister, Judie.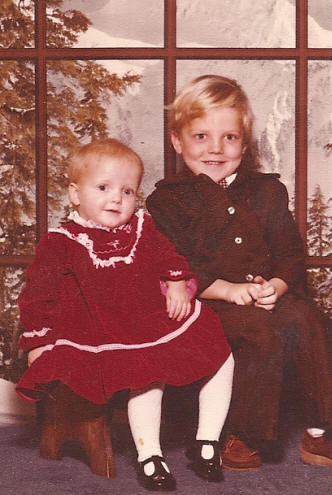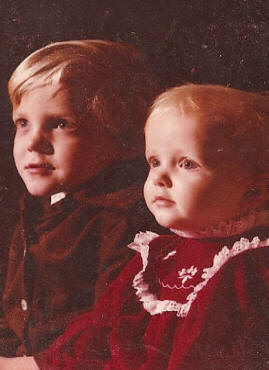 Jeremy & Jeanie...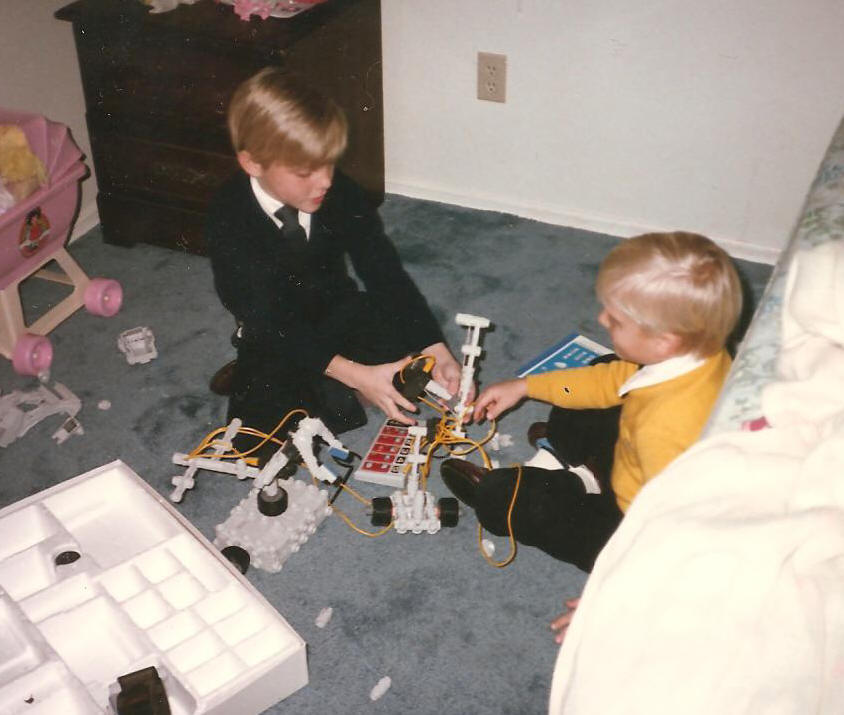 Jeremy & little brother, Joshua.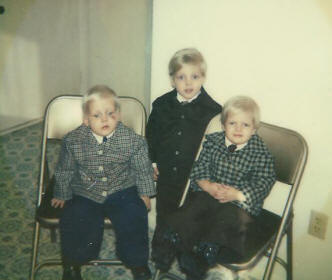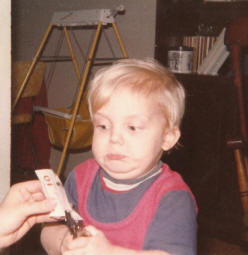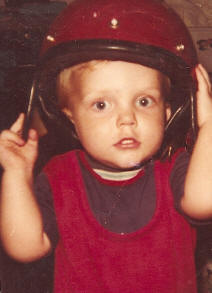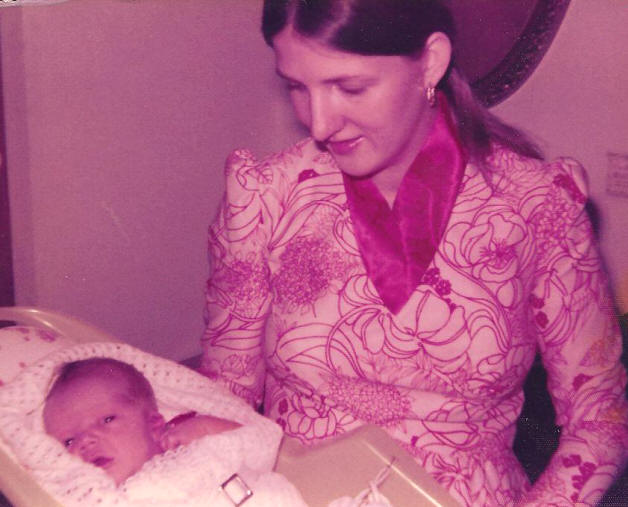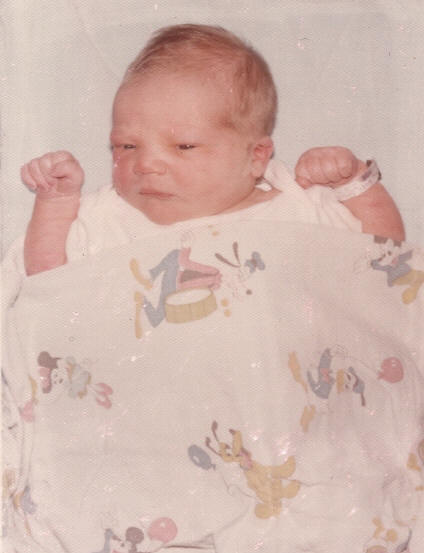 New baby Jeremy Marlin Gurr!
****************************************************
JEREMY & ROWENA'S WEDDING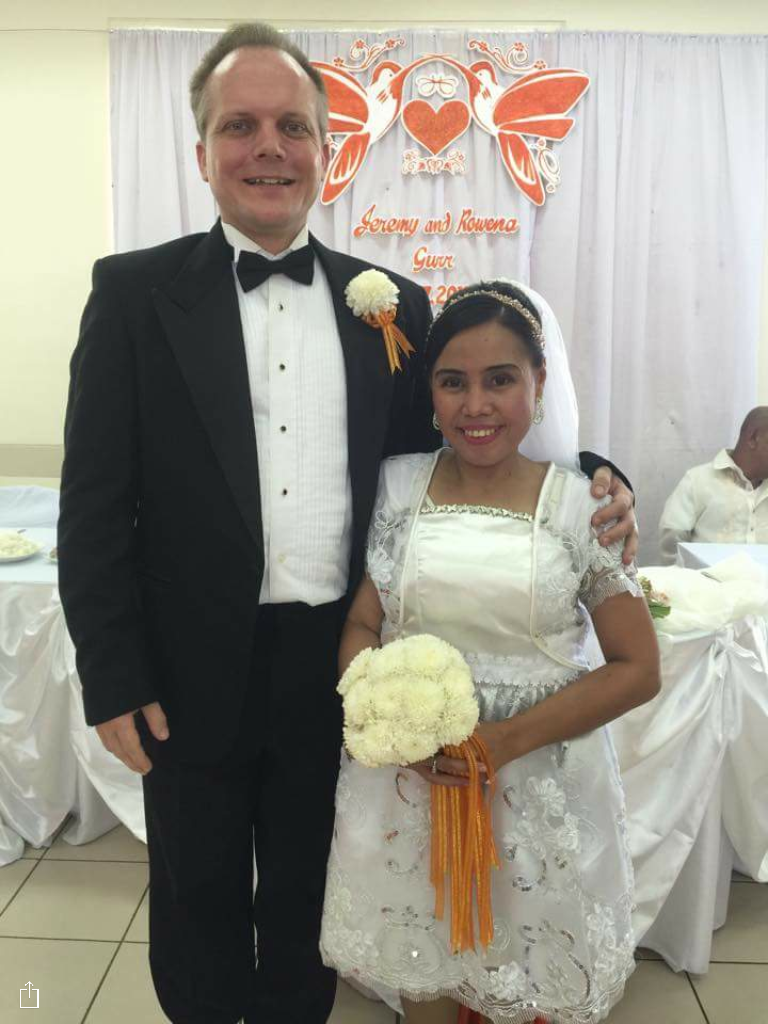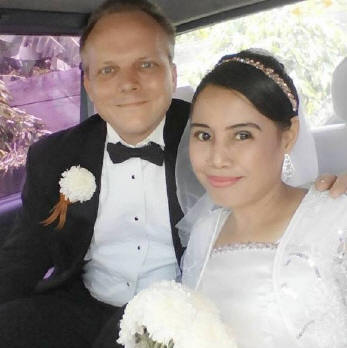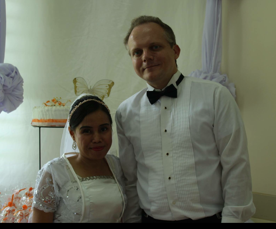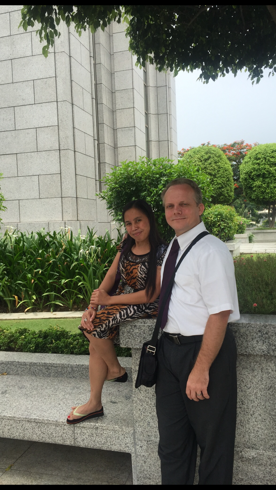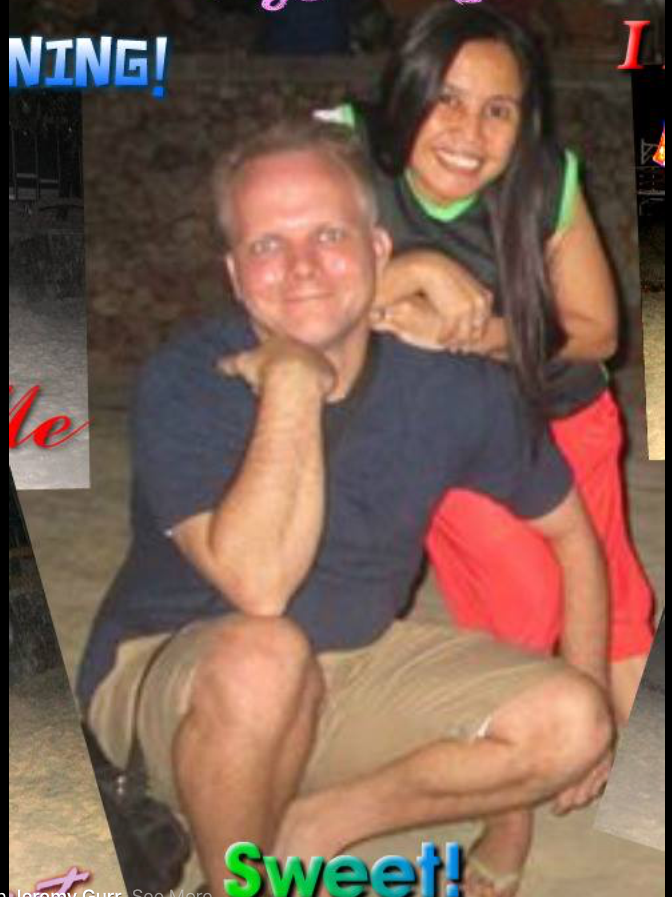 ******************************************************
Pictures of kids through the years....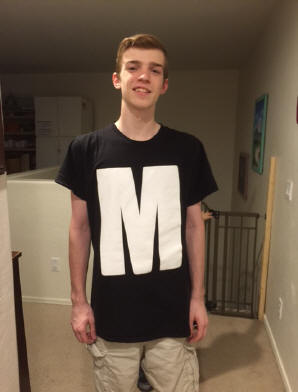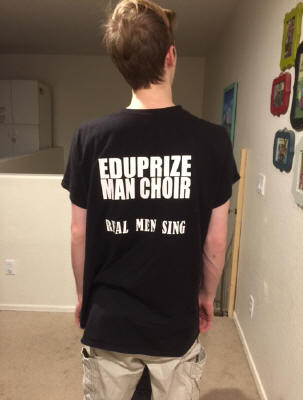 Jonathan & his choir shirt!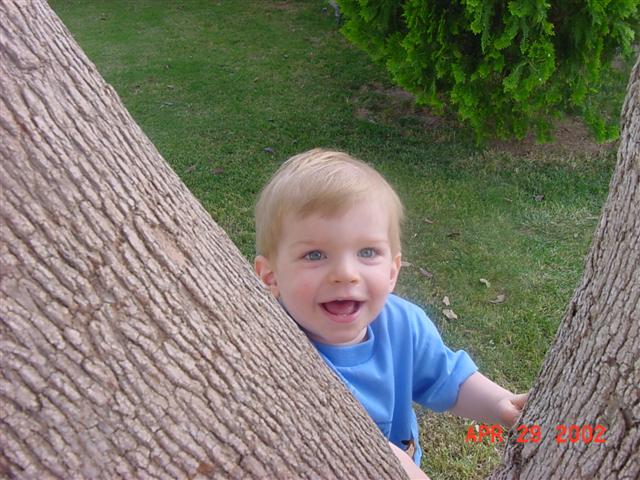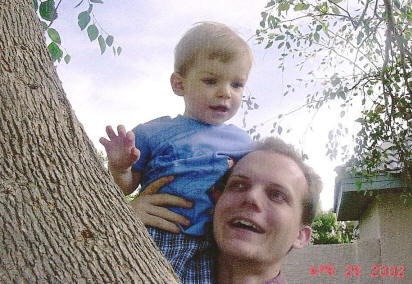 JONATHAN...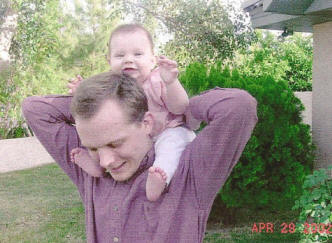 JEREMY & MARIE...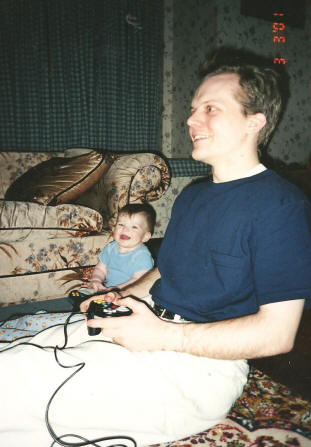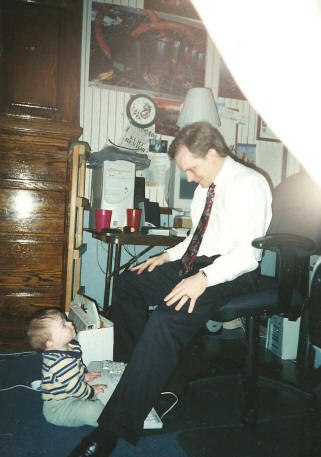 JEREMY & JONATHAN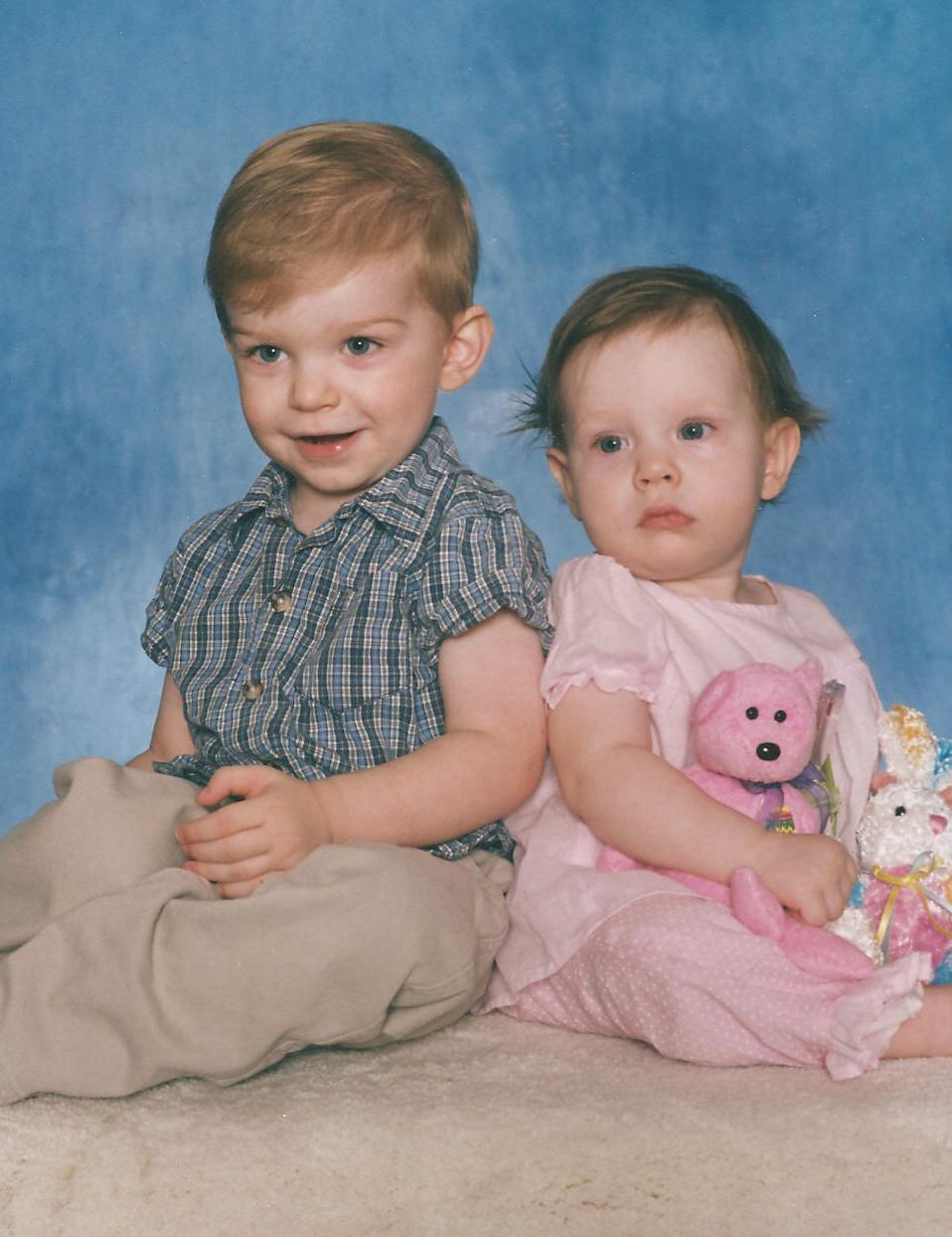 JONATHAN & MARIE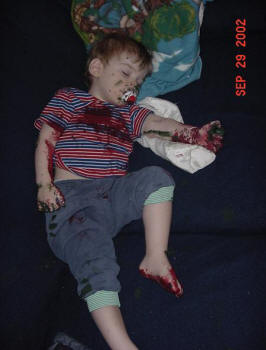 Jonathan woke during the night and found a box of paints...apparently, he painted until exhaustion!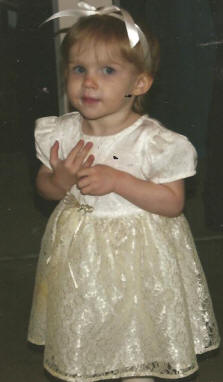 ARABETH ROSE...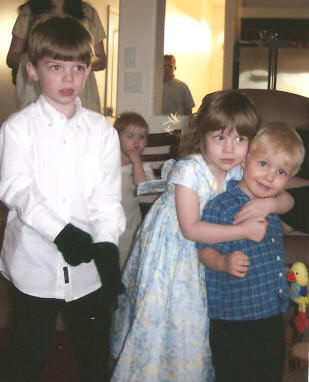 JONATHAN, MARIE & COUSIN, ANDREW.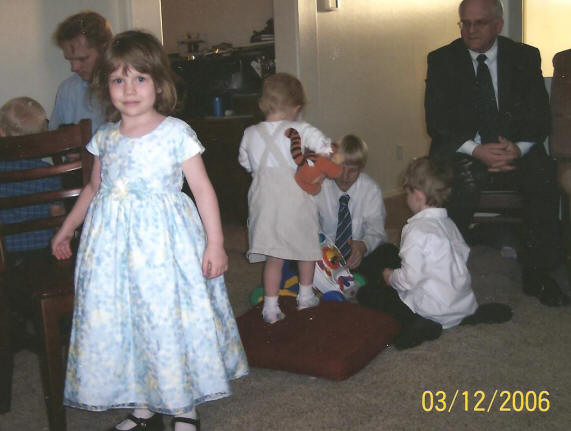 PRETTY MARIE...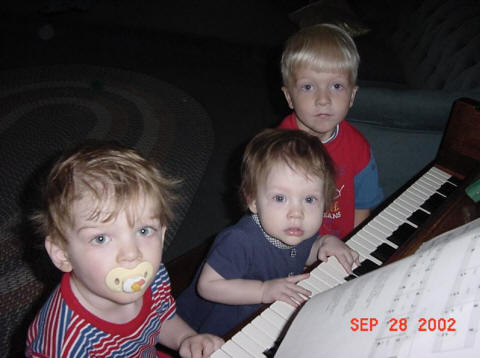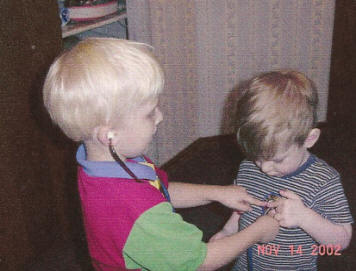 UNCLE JORDAN & JONATHAN...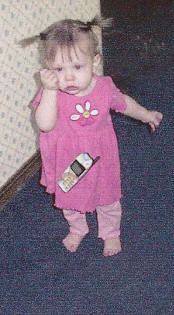 BABY MARIE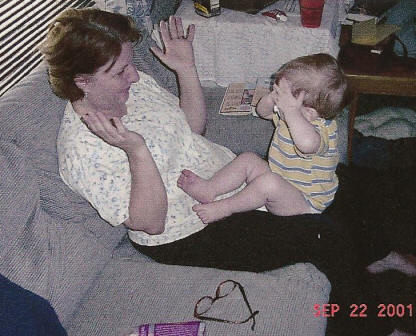 GRAMMERS & JONATHAN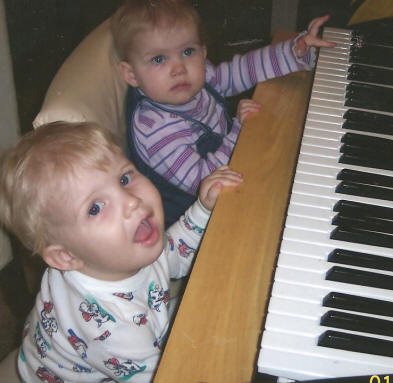 COUSIN ANDREW & ARABETH ROSE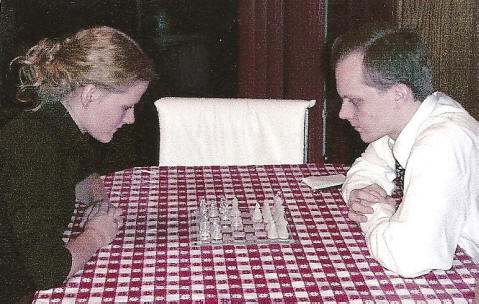 JEREMY & SISTER JEANIE...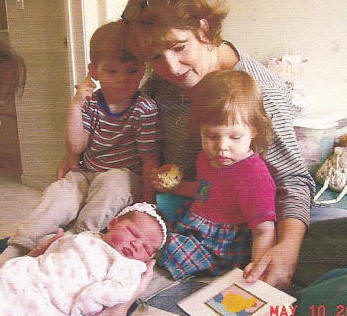 NEW BABY, ARABETH ROSE, GRAMMERS HOLDING JONATHAN & MARIE.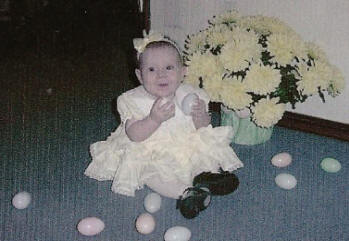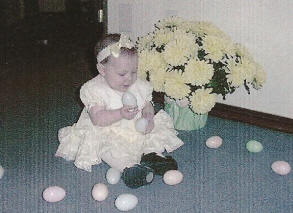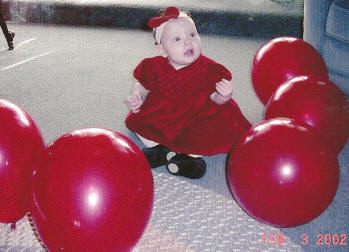 MARIE AZURE GURR...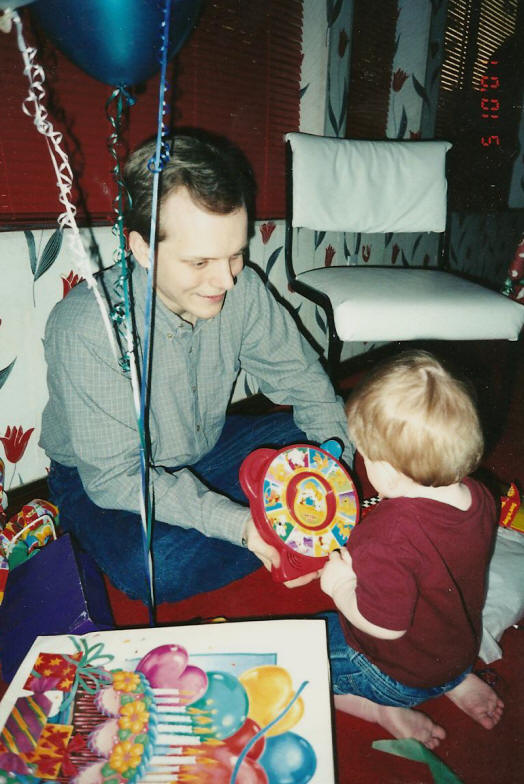 JEREMY & JONATHAN.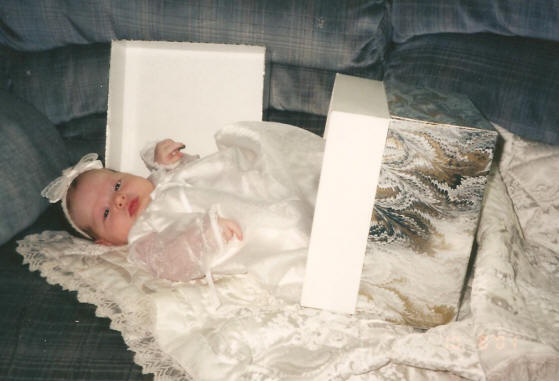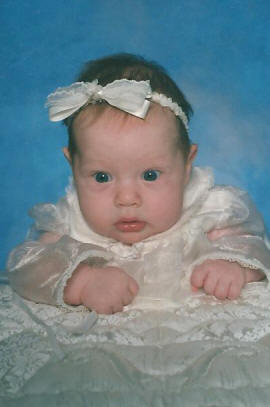 PRETTY MARIE IN THE BEAUTIFUL BLANKET & Box.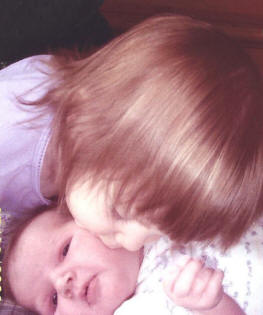 Marie & Arabeth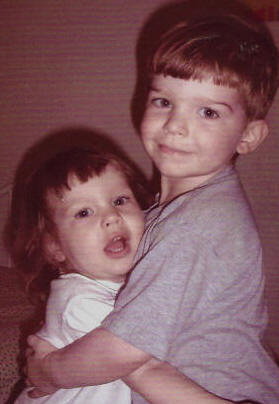 Jonathan & Marie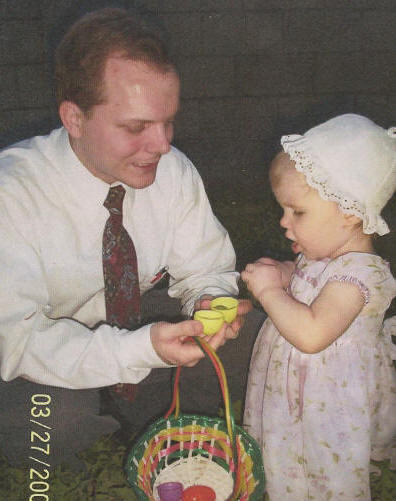 Jeremy & Arabeth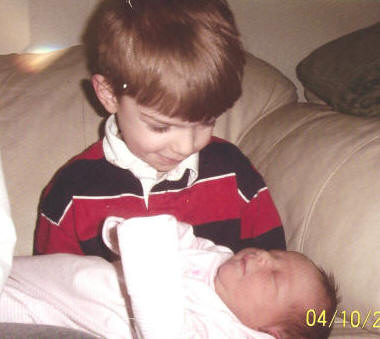 Jonathan & Arabeth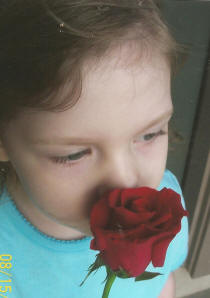 Marie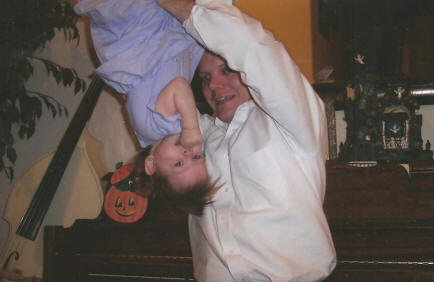 Jeremy & Ella Violet...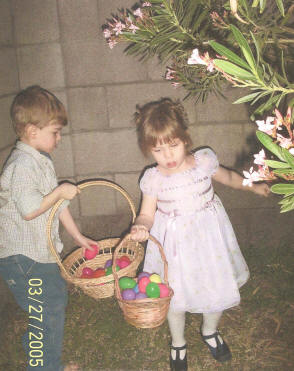 Jonathan & Marie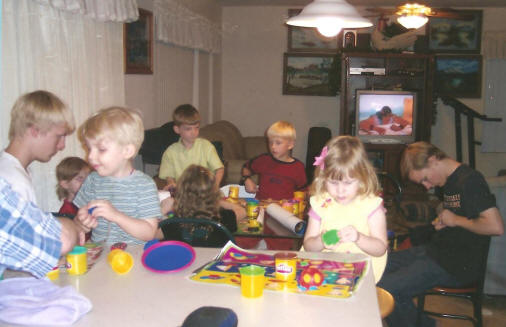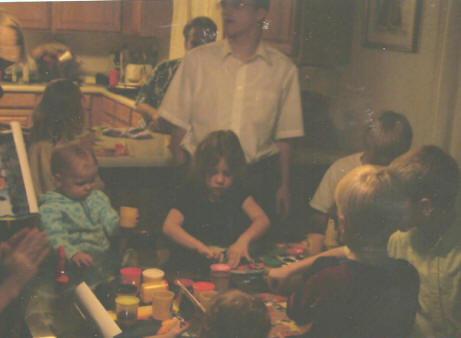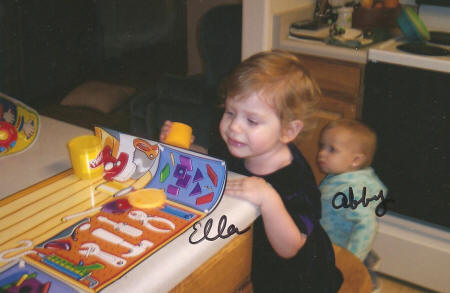 Play-Doh Day at Grammer's house!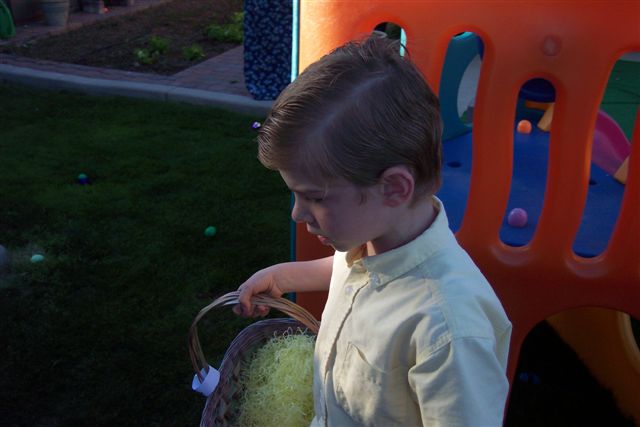 Jonathan hunting for Easter eggs...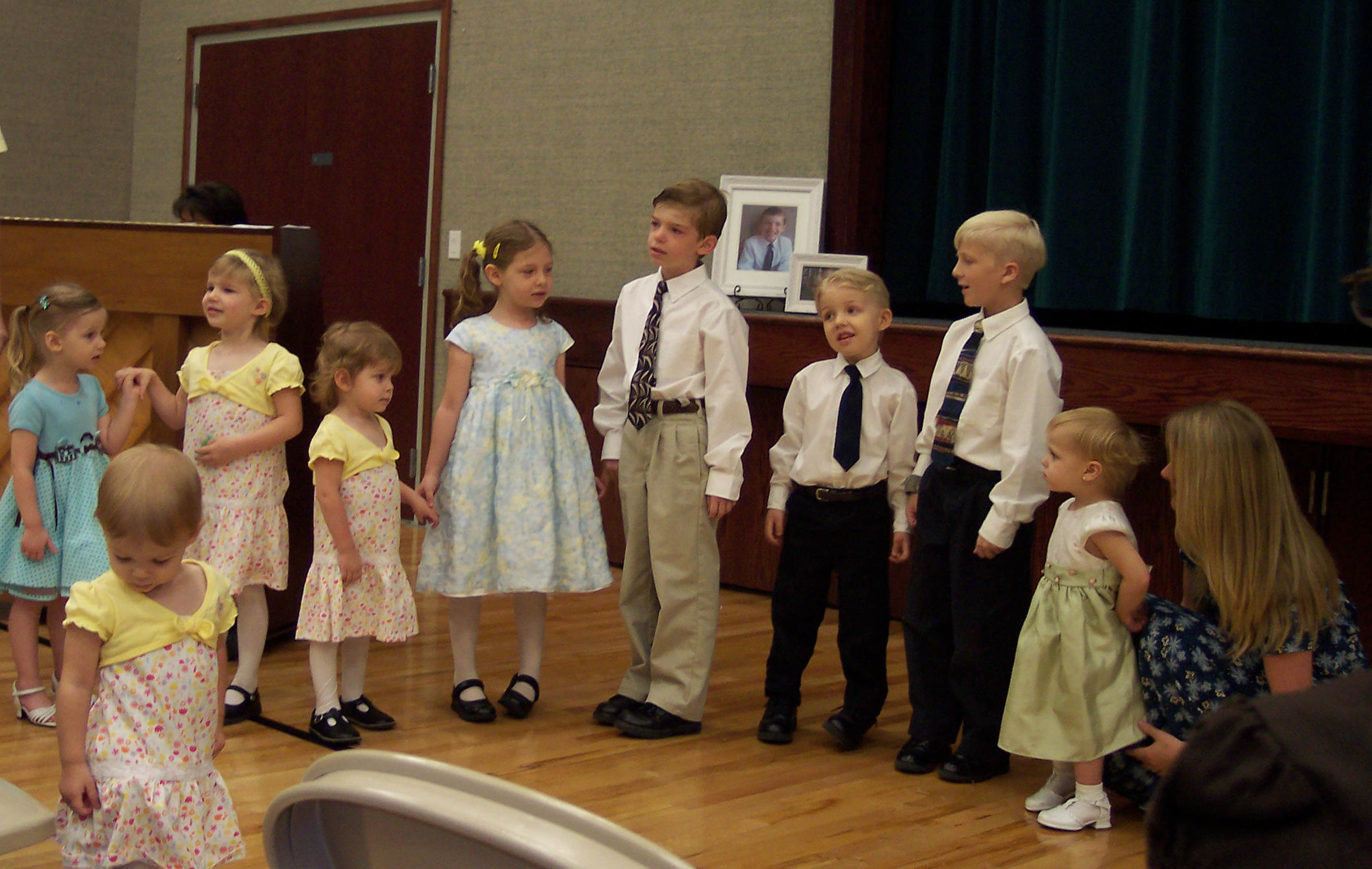 kids & cousins at Jonathan's baptism...from the left is cousin Melissa Gurr, Arabeth, Ella, Marie, Jonathan, cousin Andrew Gurr, Uncle Jordan Gurr, cousin Abby Jameson, Aunt Jeanie Jameson and in the front is Emily.
Marie, Jonathan & Arabeth-Halloween (with their dad, Jeremy)
Pretty Arabeth Rose in the dress Gram's bought her.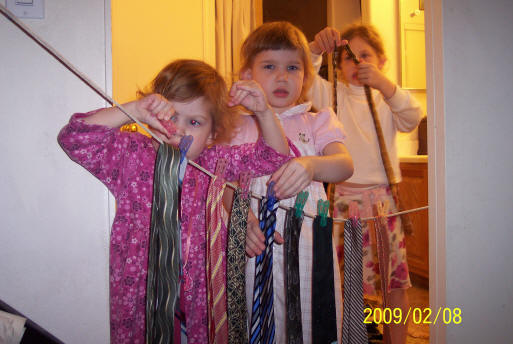 Playing with ties at Bumpa's house...Ella, Arabeth & Marie.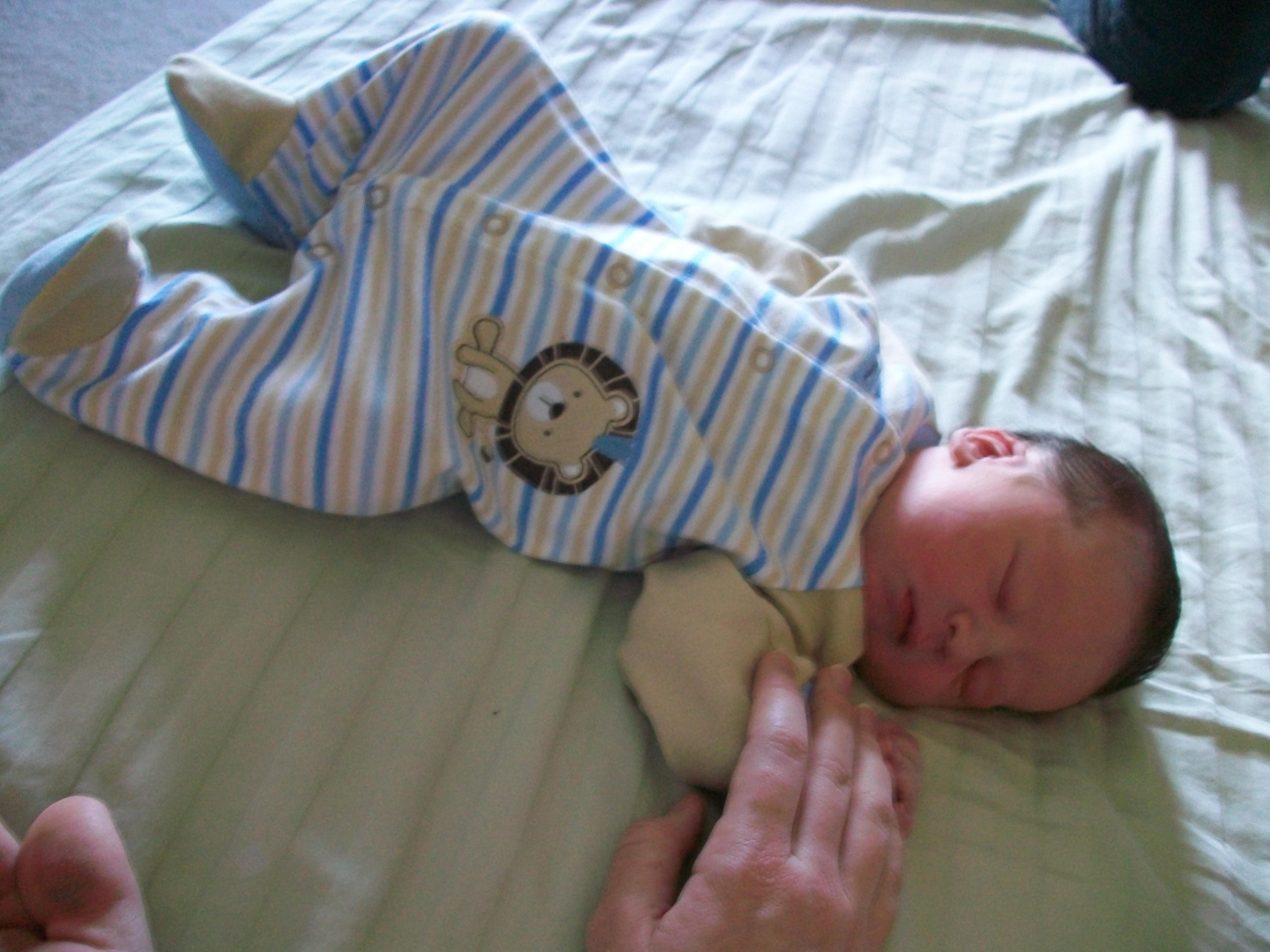 Handsome Enoch Sterling Gurr's blessing day.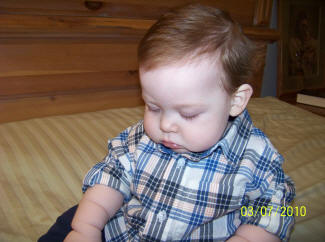 Little Enoch Sterling Gurr-what a cuddle-bug!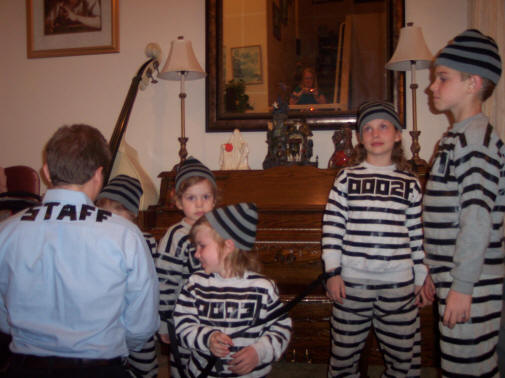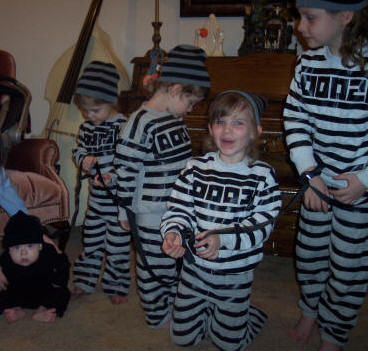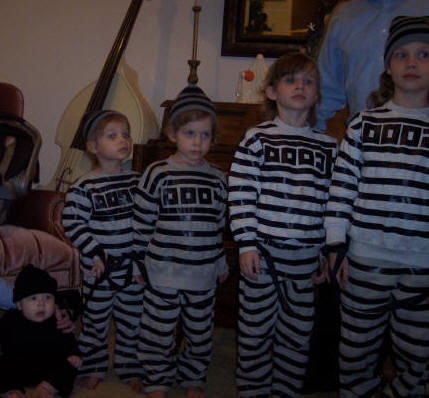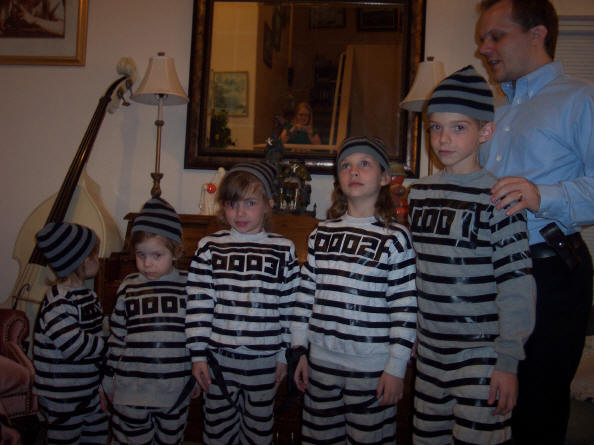 Halloween, 2009. Jeremy & family were the guards for their own prison "chain gang". They did a great job on these costumes with new baby Enoch bringing up the rear as the round, black ball at the end of the chain! Great costumes!!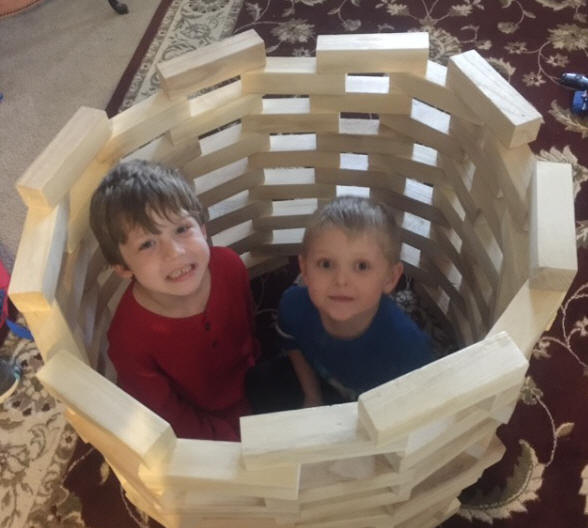 Enoch & Cousin Buddy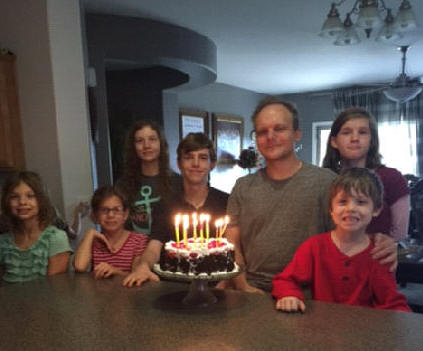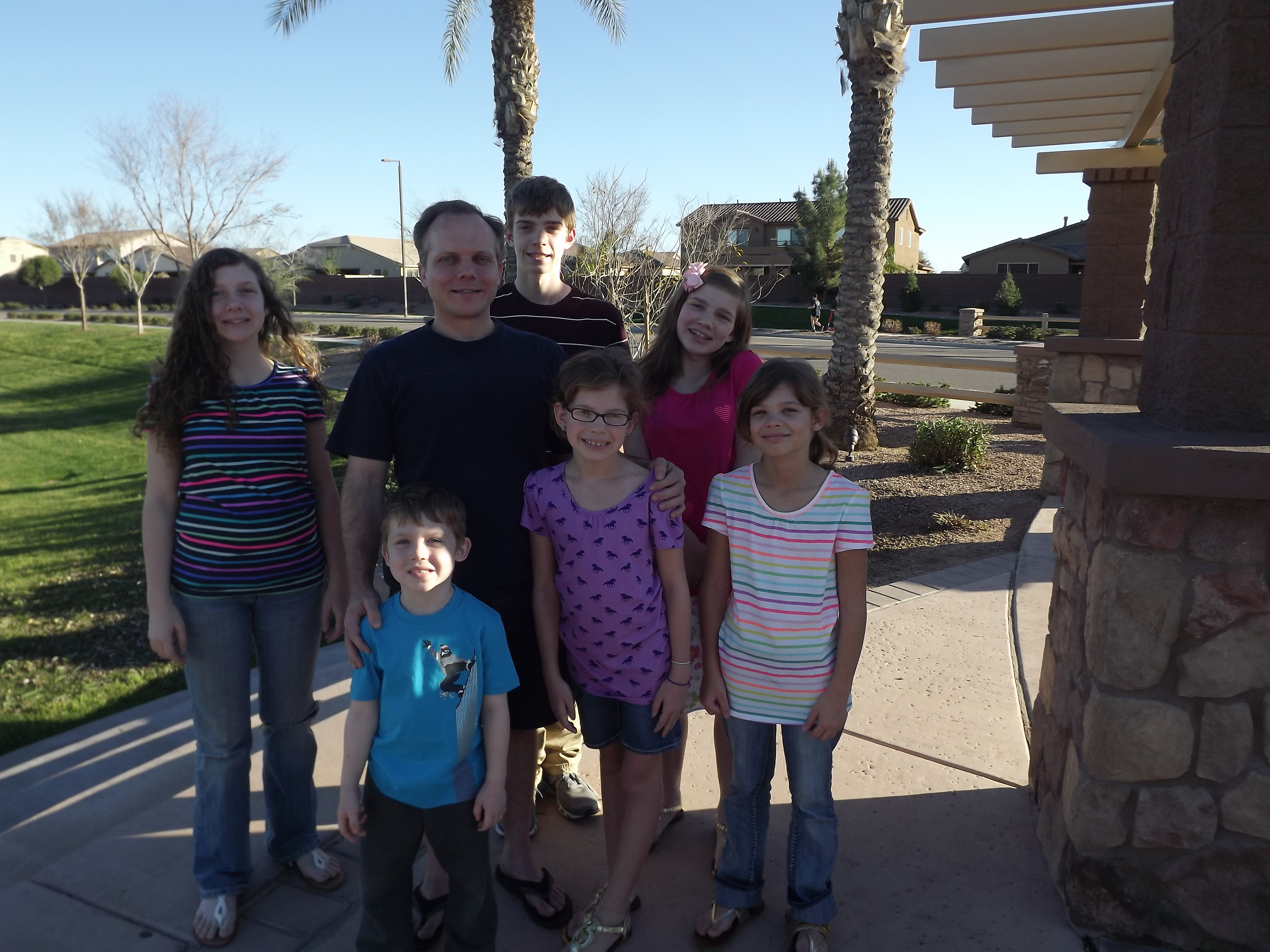 Family Photo 2015
../family.htm return to homepage